Posted by Drew Epperley
On March 15, 2011
2 Comments
2011 MLS Predictions, 2011 MLS Previews, 2011 MLS Season, Bold Predictions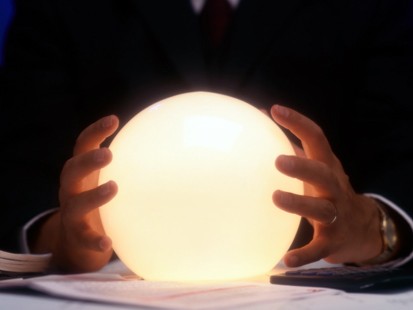 It is that time again, the new season is here and I will make my annual Bold MLS Season Predictions.
Last year I did alright in some predictions, and pretty poorly in others. In years past I've always thrown out a few random predictions to mix things up a bit so this isn't just another predictions post out there. You may like what I say or think I'm crazy, either way let's just have fun with this.
I'll start off with some early awards predictions, followed by some random stat predictions, and finally the season outcome I see happening.
Early Award Predictions:
Below are some predictions for each end-of-season award. I left a few off that I really don't care about, why we vote on things like the Ref of the year is still beyond me. I'll give you my top three for each since that is how we have to vote on it anyways.
Goalkeeper:
Nick Rimando (RSL) – Could be his best year yet.
Kevin Hartman (FC Dallas) – Health could be an issue but he'll lead this club well in 2011.
Kasey Keller (Seattle) – Final year of his stellar career, he'll want to go out on a bang.
Defender:
Jamison Olave (RSL) – The guy is still a beast.
Rafa Marquez (NY) – He's going to be a big reason behind the success of this defense.
George John (FC Dallas) – As long as he stays healthy I see him in the hunt here.
Newcomer:
Omar Bravo (Sporting KC) – KC will be tough on offense because of this guy.
Charlie Davies (D.C. United) – Could be a very big year for Davies and D.C.
Jay DeMerit (Vancouver) – I'm very curious to see how things pan out this year in Vancouver because of him.
(Note: this will easily change as newcomers join the league in the summer)
Coach:
Jason Kreis (RSL) – Could be RSL's biggest year yet.
Bruce Arena (LA) – His club will be in the mix all season long.
Dominic Kinnear (Houston) – He'll push his club back into the playoffs after a disastrous 2010.
Rookie:
Will Bruin (Houston) – He should be a goal scoring machine for Houston this season.
Darlington Nagbe (Portland) – If John Spencer lets him loose, look out!
Jahil Anibaba (Chicago) – Probably one of the best young defenders to come into the league in a while.
MVP:
See more here for my MVP candidates.
Next MLSer to move to Europe:
Omar Cummings (Colorado) – The Rapids say he will be there for a while but I think someone will snatch him up with a big transfer fee.
Tim Ream (New York Red Bulls) – This one is a year away from happening but you never know though. Should Ream see himself on the Gold Cup roster for the US, someone could take note and get him early.
Teal Bunbury (Sporting KC) – Same as Ream, probably a year away but the Gold Cup possibilities are always intriguing.
2011 WVH Bold Predictions:
MLS will get 5 clubs in CCL group stage this fall – I see Vancouver, Dallas and Seattle joining LA and Colorado in the group stages.
A MLS club will win the USOC – Not a stretch but go a head and bet on a MLS club winning it again, my money is on Seattle again to make some history.
Four clubs add DPs this summer – I say this time around Toronto, Vancouver, Chivas and even New England get in on the DP fun.
A couple more Yanks return home – Just a hunch that one or two come back to MLS similar to Kenny Cooper and Jay DeMerit.
Cosmos get expansion deal – Its going to come late in the year but I see some stuff finally working out in New York that gets the Cosmos in the league.
The league will halt expansion after number 20 – This one isn't really for this year but I can't see any further expansion until at least 2015. Just a guess, and really this is a topic for another day.
A late run this season will help…DC – With three auto bids in the East this year, it's really a crap shoot for that third bid from that conference. Is D.C. really better than the others around them? Probably not but teams like to make runs late and I think it falls on Ben Olsen's club to do it.
Golden Boot winner will be…Juan Pablo Angel (LA) – With Donovan and Beckham feeding this guy, he could have a scary-good year. I've said before that JPA never had this kind of service in NY and he did well there, look for big things in LA out of him.
Javier Morales will lead the league in assists – Morales is a beast that gets overlooked far too often.
US will win the Gold Cup – Feels like a good prediction, I definitely like the group they're in too.
Playoff Predictions:
Three Auto-bids from Eastern Conference: New York, Houston, D.C.
Three Auto-bids from Western Conference: RSL, LA, FC Dallas
Wild Cards: Seattle, Colorado, San Jose and Philadelphia
Notes: San Jose will win a tiebreaker with Portland from the West and Philadelphia will slide into that last playoff spot from the East. Yeah saying Philly will make the playoffs in their sophomore season is a bold prediction indeed but let's face it, the East is a total crap shoot this season so its anyone's game. I could also see Kansas City sneak into that final playoff spot as well. I know we say the West is stronger this season but with so many questions surrounding Chivas USA and the addition of two expansion teams, it will give some room for an Eastern side to catch up a bit.
Darkhorse clubs: Philadelphia and Houston
I don't see either winning it all as a darkhorse but both could be very surprising clubs in 2011.
Supporter's Shield Winner: New York
Notes: Based on their schedule and talent on board (plus the potential moves that they will make this summer), sets them up nicely for a strong season. With the East being as weak as it is the Red Bulls should have no issues running away with things. LA, RSL, Dallas and possibly Colorado will be in the mix from the West but New York will take advantage of things out East and win this race in the final week of the season.
MLS Cup Winner: Real Salt Lake
Notes: Maybe not a bold prediction but a fairly easy one to make. RSL is still going to be tough to beat in a playoff series, especially if they win the West this year like I believe they will.