Posted by Drew Epperley
On March 25, 2010
3 Comments
Brad Davis, Bruce Arena, Chad Marshall, Dominic Kinnear, Donovan Ricketts, Eduardo, Frank Yallop, Freddy Montero, Gary Smith, Geoff Cameron, Guillermo Barros Schelotto, Hans Backe, Jhon Kennedy Hurtado, Joel Lindpere, Juan Pablo Angel, Kasey Keller, Kyle Beckerman, Landon Donovan, Omar Gonzalez, Peter Nowak, Preki, Schellas Hyndman, Sigi Schmid, Taylor Twellman, Teal Bunbury, Tony Tchani, Will Hesmer, Zach Loyd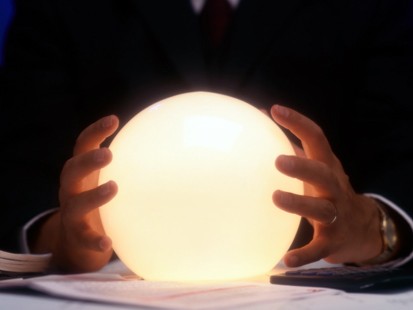 I'd normally like to get these predictions out much sooner but with all that has gone on this winter the day before First Kick seems about right really. The rosters became compliant at 5pm ET yesterday and thus will put an end to the preseason in a way for all the clubs.
In the past I've done these bold season predictions in various ways. I ended up sticking with the tradition of the predictions and picks and also added some other items like I did a year ago. I know some of the bold predictions are silly and meaningless but they're fun to do nonetheless.
As always feel free to put in your season predictions below.
Players to watch out for in 2010:
Guillermo Barros Schelotto (Columbus): Can he guide this club to another stellar season? I think he will but it won't be easy with the league out to get them.
Landon Donovan (LA Galaxy): No doubt Donovan will return to his MVP form from a year ago, but the question will he be with the club after the World Cup? Part of me thinks he will and part of me sees him going back to England.
Juan Pablo Angel (New York Red Bulls): Once he is 100% again look for him to do very well this year. Not playing on nasty turf at home will do wonders for him and the Red Bulls.
Geoff Cameron (Houston Dynamo): Big, big year in Houston for the Dynamo especially for Cameron. If he can help keep their offense in check and facilitate things like I believe he can then look out.
Freddy Montero (Seattle Sounders FC): He's a marked man but if he can break open in space like we've seen him do time and time again then he'll get his goals this year.
Coaches Already Feeling The Heat
Each year I've done a Coaching Hot Seat, where I look around the league to see who stands the greatest chance of getting the boot. Last couple year's I've been right on with some picks on here while a few others have been a bit off. Again, its just my opinion on each coach listed and it doesn't mean it will actually happen. In other words don't get all bent out of shape if you see your coach on here at any point this year, I can't tell you how many emails I get over this issue.
But in saying so this year could be a fairly light year for coaching hot seats in general since there have been so many coaching changes.
Frank Yallop (San Jose Earthquakes): Its year three for the Quakes 2.0 which means Yallop should really feel some heat if he doesn't get this club winning early on this year. I wasn't shocked to see him get another season with the club after last year but I wouldn't be at all shocked to see him be the first gone this year.
Gary Smith (Colorado Rapids): Another western coach that should feel some heat this year if his club isn't winning. If they continue to be inconsistent look for lots of calls for his head later this year. Thing is the Rapids owners typically drag these things out. I think he'll be fine but for now this is more of a caution of possible things to come.
Hans Backe (New York Red Bulls): I do believe he'll last longer than most expected him to but I think its more of a formality at this point to always include the New York boss in these lists given the fact that they have a new coach about every year or year and a half.
Schellas Hyndman (FC Dallas): While I believe he will have this job as long as he wants it I also think that if he has another clunker of a season the pressure for him to go will have to mount. His overall record (15-18-14) isn't anything to brag about.
Early Award Predictions:
Below are some predictions for each end-of-season award. I left a few off that I really don't care about, why we vote on things like the Ref of the year is beyond me. I'll give you my top three for each since that is how we have to vote on it anyways.
Goalkeeper:
Donovan Ricketts (LA Galaxy): He's a beast…nothing more to say than that.
Kasey Keller (Seattle Sounders): If Ricketts isn't 100% all year then this award easily goes to Keller.
Will Hesmer (Columbus): I find him to be highly underrated.
Defender:
Chad Marshall (Columbus): Hard not to go against the league's best defender.
Jhon Kennedy Hurtado (Seattle): He's the rock in the back for the Sounders.
Omar Gonzalez (LA Galaxy): I see this kid growing into a perennial All-Star.
Comeback Player:
Taylor Twellman (New England): Its gotta be Twellman right? Anyone else to put here?
(Yes I'm sure there are others but right now Twellman is all I have for this one.)
Newcomer:
Joel Lindpere (New York Red Bulls): If NY is going to be half as good as people think/say they are this year it will be because of this guy.
Eduardo (San Jose Earthquakes): The Quakes need a goal scorer and he will help do just that.
Blaise N'Kufo (Seattle Sounders FC): Yes he is only playing a half season but I agree with a lot of folks out there that think he is the final piece to the puzzle that puts this club over the top.
(Note: this will easily change as newcomers join the league in the summer and after the World Cup)
Coach:
Sigi Schmid (Seattle Sounders): He'll continue to work his magic in the Pacific Northwest.
Peter Nowak (Philadelphia Union): I do believe he'll make them better than most expansion clubs and thus will get high praise for it. A playoff birth would easily help him win this though.
Bruce Arena (LA Galaxy): If they end up losing Landon Donovan this summer and they still do well in the west then he may very well beat out Schmid for this honor.
Rookie:
Tony Tchani (New York Red Bulls): He's a beast, believe me.
Zach Loyd (FC Dallas): The man that can play just about anywhere for Schellas Hyndman. Once he settles into a role he'll be golden.
Teal Bunbury (Kansas City Wizards): He's a natural goal scorer, and KC needs goals.
MVP:
Landon Donovan (LA Galaxy): Not settling the world on fire with this pick but as long as he is in the league he's the best player no matter what.
Guillermo Barros Schelotto (Columbus Crew): As long as he has a full healthy season he could end up winning this on his production alone.
Kyle Beckerman (RSL): If this club is going to repeat it will be because of this man.
Playoff Predictions:
Top two from Eastern Conference: Columbus Crew* and Chicago Fire
Top two from Western Conference: Seattle Sounders FC and LA Galaxy
Wild card winners: Real Salt Lake, Houston Dynamo, FC Dallas, D.C. United
I feel as though the first six (auto-bids, RSL, and Houston) are simple picks for me but with parity in this league we really could see any number of teams in those final two spots. I think it will come down between Dallas, D.C., Colorado, Chivas, Toronto, New York and New England for those final two spots. I felt weird taking four western conference wild cards so D.C. gets the nod for me though I'll be honest I'm not totally set on that pick. Dallas needs to find a partner for Jeff Cunningham or they'll be in trouble. Still Dallas is a dark-horse for me just as I've said all winter long. Had to stay with that pick here.
First round playoff winners: Columbus (over Dallas); Chicago (over D.C.); Seattle (over Houston); and RSL (over LA).
Conference final winners: Columbus and Seattle.
MLS Cup winner: Seattle Sounders FC
(*= Supporter's Shield winners)
The Rest of the WVH Bold Predictions:
A MLS club will win SuperLiga: I still hate this tournament but I'm a homer and root for anyone MLS in it. My guess is Houston will take it hom this year.
A MLS club will win the US Open Cup: The league usually does every year and with the whole Division II mess that went on these past few months I like a MLS club's chance even more. I'm going to go with the Chicago Fire to win this year.
MLS will get four clubs in CCL Group stage: We already get two in Columbus and Real Salt Lake. I'll say LA and Toronto some how manages their way into the group stage this year. Seattle falls short.
MLS will win the All-Star game: Yawn.
Three clubs will add DPs by the end of summer: New York will add their second while Chicago and D.C. get new ones.
More Yanks will return home: Maybe a Benny Feihaber? Who knows? I still see a couple coming back this summer.
A couple Yanks transfer out of MLS: This deserves it's own post (again) but I wouldn't be shocked to see Donovan go as well as someone like Brek Shea.
Dominic Kinnear will once again trade like crazy: He does it each year and it only makes his team better. Why people trade with him I'll never know. You can bet one at least one trade really working out in the Dynamo's favor though.
Mo Johnston and Preki will butt heads: All seems good now as they continue to dump salaries but at some point they'll clash over player pickups.
Houston and San Jose will see their stadiums go up: They'll join Kansas City in the movin' dirt department.
D.C. will still be stuck at RFK: Its election year for D.C.'s mayoral race, so I don't see anything happening to United's stadium issues anytime soon. Which sucks.
Montreal will get their expansion bid: They'll be in the league in 2012…its all but announced at this point.
No other expansion bid will be announced this year: I think the league will carefully plan who their 20th club will be. My money is on them trying to find an owner in New York to bring a second club to that area.
A late season run will help…D.C.: We see it every year, last year it was RSL getting lucky at the right time, this year it will be D.C.
Juan Pablo Angel will lead the league in goals: No turf at Red Bull Arena will go a long way in getting him back to producing lots of goals.
Brad Davis will lead the league in assists: He always quietly gets lots of assists and no one notices.
Kasey Keller will lead the league in saves: I still see the Sounders give up a fair amount of shots but Keller will be there to save most of them.
The US Men's National Team will make it to the quarterfinals: Not MLS related but definitely worth predicting at this point. I love the boy's chances in South Africa, as much as I want to put them in the semi-finals, a quarterfinal exit seems more likely.