Posted by Drew Epperley
On December 1, 2009
0 Comments
2009 Season Predictions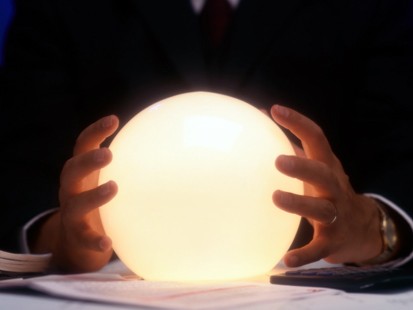 The 2009 season has come and gone and now that we are finally in the off-season I figured it was a good time to take a gander back at the "bold" season predictions I made back before things got started this year to see how I did.
Just as in years past I was dead on about a couple things, sorta right about others and way off about the rest. Its fun and I don't mind telling you all when I am wrong.
First up I gave you all a hand-full of guys to keep an eye on, just about all lived up to expectations though Kenny Cooper did head to Germany. At least back then I dropped a hint that I didn't think he would finish the season in Dallas and that turned out to be the case.
Next were a list of coaches on the hot seat. Three out of four either quit or got canned, so not bad. Bruce Arena exceeded expectations on my part and got to MLS Cup though I do believe I had every right to place him there at the start of this past season because of all the changes he made, if they hadn't panned out and LA had missed the playoffs again you have to think he probably would have been in some hot water.
Then I gave you all three rookies, all lived up to expectations as this rookie class in 2009 was something special to say the least.
Now for the fun. Below are all the items I predicted, with my comments now after the fact along with either a plus or a minus in the point system.
A MLS club will win SuperLiga. – I said back then New England would repeat, turns out they didn't get to the title game. Plus a MLS club didn't win. -1
A MLS club will win the US Open Cup – I said Chicago had a good shot but they didn't win, but at least a MLS club did in Seattle. No Points
MLS will expand to Portland and Vancouver. – It wasn't much of a prediction back then and it turned out to be the case. +1
MLS will also announce plans for the 2013 round of expansion. – No real announcement has come for 2013 but we have an idea what we may get in 2012 in Montreal. No points
One trade in the mid-season will shake up everything. This year we had a lot of trades, not many made a huge impact like in recent years. Houston made plenty of deals to shape up their roster, while San Jose also packed a lot of trades. None really made an impact on the eventual MLS Cup champion, though some may say the Pablo Campos trade did. No Points
Another club will add a DP by the end of the summer. I said back then Toronto would add one by the end of summer and they did. So did Houston. +1
A couple Yanks abroad will return home. Sorta got that one right in saying Berhalter would return. We should see more in the coming years. +1
MLS will field four clubs in the CCL. I said New York for some reason would go through and not Houston. Toronto didn't make it though. -1
Houston and KC will see stadiums slowly go up. If you count more renderings of photos then yes things are still slowly going up. No points
DC will finally get their stadium deal in place. I gotta stop adding this every year. -2
MLS will win the All-Star game. Nope, lost in PKs. -1
Juan Pablo Angel will lead the league in scoring. Not even close. Jeff Cunningham's revival lead the way. -1
GBS will lead the league in assists. Oddly enough he flipped the switch and scored more than he assisted on in 2009. Injuries played a factor in that. -1
Kasey Keller will lead the league in saves. Nope, that honor went to Matt Reis who had two rookies in front of him. -1
Blanco will lead the league in fouls suffered. Weirdly enough he didn't but a fellow DP did in Freddie Ljungberg. -1
Blanco will also be a finalist for the MVP even though there is a better candidate. I was hoping to jinx this and thankfully he was not a finalist. All three deserved it this year. No points.
A late season run will help…San Jose. The Quakes did come together at the end but the late run helped out RSL. -1
Frank Yallop will win coach of the year. Not even close. Man I was really drinking the Quakes kool-aid huh? -2
Sam Cronin will win rookie of the year. The kid is golden but no he didn't win or be a finalist. -1
GBS will repeat as MVP. He was easily a MVP for the first half of the year but injuries did him in late. No points.
Chicago will win the Supporter's Shield. We all liked the Fire going in and for good reasons but they didn't win. -1
Houston will once again win the western conference. They came very close to LA and had it not been for a tie-breaker they would have here. -1
The east will go as follows: Chicago, Columbus, Toronto, New England, New York, DC , KC. – Way off all together though I at least had Chicago and Columbus in the playoffs. I knew KC wasn't going to be anything great and DC turned out to be about what I expected. New England and Toronto were guesses then and even towards the end. -1
The west will go as follows: Houston, Salt Lake, San Jose, Chivas, Seattle, Dallas , LA, Colorado – San Jose was the obvious miss here but they and Dallas have plenty of hope for next year. LA was also a miss but we never knew what to expect going in with them. -1
The playoffs will include: Chicago, Columbus, Houston, RSL, Toronto, San Jose, New England, Chivas. – Take out San Jose and Toronto and add LA and Seattle and we are good. Six of eight isn't bad in any year. No points.
Columbus will repeat as MLS Champions. Champs got knocked off by the eventual champs in RSL. -1
So I didn't do so hot this year. Some of my predictions are stat based and some are just random thoughts going into the year. Its fun and always interesting to look back on.