Posted by Drew Epperley
On November 23, 2009
6 Comments
Charleston Battery, Dilly Duka, Eric Wynalda, Evening Links and Thoughts, Landon Donovan, NASL, TOA League, USL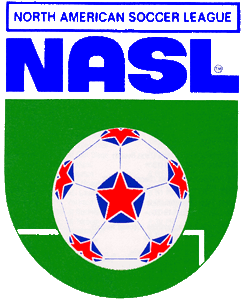 So the news came down today that the TOA league would be dubbed the new North American Soccer League. Yes the return of the NASL is possibly more about the name than the actual league here. The TOA group went for name recognition right away with this choice.
The league has nine clubs now that Tampa and Baltimore have jumped ship and they could look to add a tenth with the possibility of Rochester leaving the USL after 2010.
Currently there are only 5 teams remaining from last year's USL-1 season.  Austin, Cleveland, Portland, Puerto Rico and Rochester, with the expansion team of  New York bringing the league to 6. Some may say what about Charleston? Well, they are headed to the USL-2 in the form of a self-relegation. Some folks are saying Cleveland could easily do the same.
Let's not forget that after this next season for the USL they will stand to lose Portland. That bring their lovely total down to just four for the 2011 season unless they get some expansion sites up in a hurry before then.
The USL does looked doomed here but will this NASL really work? Vancouver and Montreal are headed MLS's way in the near future but this little league could be fine if the chips keep falling for the USL. But the thing that worries people like me is how in the world will they get all their crap together before the start of the season next year? At the very least they could have a website up now that they have a name but since http://www.nasl.com is already taken they could be in trouble on that front.
Things do look good for the TOA, or now rather the NASL, which is still a stupid name in my mind to go with.
—————————————————–
Wynada On His MLS Time
He still regrets coming back to MLS when it started up. I respect Wynalda but its a douche bag kind of thing to say about a league that probably did him more good than anything else. I'd be willing to be we would have never see him in broadcasting had it not been for MLS.
—————————————————–
Missed PK and What It Means For Donovan
An excellent point that I thought about last night when I saw Landon Donovan blast his PK try over the bar and into the 40th row. How will that missed PK affect his potential to go back to Europe this winter? Hell the bigger picture that I am concerned about here is how will it affect him going into next year's World Cup. We need Donovan to be the dominate player he was in the summer and not the LandyCakes we've seen in the past and during that PK try.
—————————————————————-
Duka Ready For MLS
So young Dilly Duka didn't get a contract in Europe like some had figured so he will stay with MLS and get selected in January's SuperDraft. The kid sounds excited though about coming to MLS and I think he has a great shot to do something special here for a couple years before heading to Europe.
——————————————————————–
More Somerville Talk For Revs
The Revs have been "talking" about building a stadium in Somerville for a couple years now. Will they finally do it is the question. They definitely need to that is for sure. We know they need to get out of the NFL stadium that they are in right now because they cannot draw well in there at all.