Posted by Drew Epperley
On September 24, 2009
0 Comments
Evening Links and Thoughts, MLS Schedules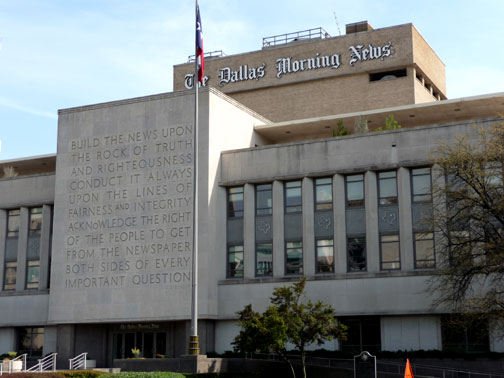 The couple links I bring tonight are all solid. In fact they each could have easily gotten their own posts had I not been working on other things today, including the ground work of a possible new design for this site (yeah that's a long ways off though). Still each are very interesting and deserve a full read if you haven't done so already.
I want to kickoff things tonight with a look on the issue of reporting coverage surrounding Major League Soccer. Tom over at Pitch Invasion posted a fantastic article earlier today about the lagging media coverage that MLS is getting hit by, particularly in the newspaper industry.
The main question asked is if/when will MLS clubs begin to hire their own beat writers for newspaper similar to what one hockey team in the NHL is doing. Honestly the ship has probably sailed for the league to do something like that since they have so many team blogs now and the cost of hiring a beat writer is probably a bit too much to handle.
It comes down to an industry thing in the newspaper business. I know first hand from working part-time at the Dallas Morning News that coverage for all sports not named football (NFL) or baseball are going down. Yes even NBA coverage is slipping a bit in some markets believe it or not. It also comes down to each newspaper going more digital and having writers be bloggers.
Take the Morning News for an example, their soccer coverage is next to nothing. I know they have a stringer for games and what not but they don't staff a blogger nor even appear to want one.
I still believe we are a ways away from seeing a club hire a full-time beat writer or even blogger to follow the club on away games just to get their stories in the local paper. For one it is an investment that I believe some clubs just won't be willing to make.
At the end of the day the thing that is more missed than just a box score in the paper is an objective voice that sees the team and doesn't just fill copy in paper from a stringer that produces a few lines.
———————————————-
More Schedule Debating
Want some more fuel for that single table/change MLS to a August-May schedule debate? Just read these ideas from Kartik over at MLS Talk. Some are very valid points that I don't believe have been really brought up before. Its all about regional rivalries and really makes a good bit of sense. To me it sounds like the thing to do from this article is keep conferences and not go to a single table. Conferences create better rivalries, which possibly could bring better coverage.
Honestly I still don't believe the league will get to a August to May schedule for a long time here. Maybe once every and I mean every MLS club is in their own stadium, possibly including New England or even Seattle not being in Qwest for some reason that it could be done. Once each club is in their own digs it means the league has better chances to set up the schedule the way they want it and not have to deal with another sports team sharing the facility. I'd say come back to me in five years and see where we are at with things before we discuss flipping the schedule to make FIFA happy.
————————————————————-
A Bitch Slap To Dallas
This one came from this morning. Steve Davis went on a big ol' rant about re-branding things in MLS. For the lack of better terms he gave his and my home club FC Dallas a big ol' bitch slap to their efforts of re-branding the club. While I think the switch from Burn to FC was much needed the efforts to make it go well hasn't been good at all. Sad part its been five years since the switch!
This really summed it up for me:
Look, I could go on and on about bad print ads, nonsensical media buying strategies, ridiculously failed DP bids, money wasted on ballyhooed partnerships with foreign clubs, about running out of pizza countless times at Pizza Hut Park, about out-dated marketing strategies, about the long-term scourge of artificially inflated attendance numbers, about the mindless pursuit of the suburban family dollar, etc.

Bottom line, people figure it out. You are what you are, and you had better find a way to work with it.
You've heard me and a few others all year say what Dallas needs to do better and how they could do it but we're all still waiting for it to happen. Dallas still hasn't figured it out and it hasn't been just this season.
Another thing here too about Pizza Hut Park that the Hunts continue to drop the ball with. Its a soccer facility. They really seem to forget that because they continue to not bring in any notable friendlies against FC Dallas from European clubs or top level clubs from South America or Mexico. Instead we get games against middle-level Latin America clubs that no one has ever heard of. Plus the facility is classy enough to get a decent US national team appearance from time to time. You can't tell me that it wouldn't be good enough for one of those early January friendlies for the national team.
Okay, I'm done ranting about FCD for the day. I'll try to hold off until the end of the year for ranting about them again!