Posted by Drew Epperley
On March 16, 2009
20 Comments
2009 Season Predictions, 2009 Season Preview, Bruce Arena, Christian Gomez, Curt Onaflo, Dwayne De Rosario, Guillermo Barros Schelotto, John Carver, Juan Carlos Osorio, Juan Pablo Angel, Kenny Cooper, Landon Donovan, MLS Power Rankings, Omar Gonzalez, Sam Cronin, Season Predictions, Season Previews, Steve Zakuani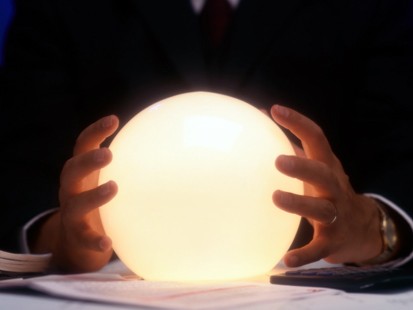 I know I have been a little delayed in getting this out but I think it actually worked out fine getting the season predictions out on the week of the new season. Hard to believe that we are just days away from the first kick of the new year up in Seattle.
Time now for the final preview if you will, the season predictions. I will go through who I think we need to keep an eye out for, some rookies that could make a splash, and some coaches that could be on the hot seat this year. Later on today (or maybe tomorrow morning) I will have the year's first power rankings.
Keeping in the tradition of past season predictions there will be some random stat guesses. Like them or hate them, I do them every year and sometimes actually end up correct on them.
As always feel free to add your own predictions below.
Players to watch in 2009:
Guillermo Barros Schelotto, Columbus Crew – The MVP, probably the best player even for his age in the league. Even if GBS is half as productive as he was a year ago the Crew will be alright. The man can make anyone look good on the field. Sure he is a DP but he is well worth the pay in my book. Still for the Crew to repeat GBS needs another 15-20 assist year, with probably 6-9 goals too.
Christian Gomez, DC United – The main reason why I have him here is because he is back in Black…the Black-and-Red that is. Getting Gomez back in DC is a big thing, plus this time he seems like he really wants to be there. Good thing too because this could either be a good DC team or a terrible DC team.
Kenny Cooper, FC Dallas – For Dallas a lot still rests on Cooper. How much longer will he be with the Red Stripes? And can he produce like he did a year ago? A 15-20 goal season shouldn't be far off with the addition of David Ferreira, but will he stay on board for the full year? I just doubt it.
Landon Donovan, LA Galaxy – Just like Cooper, how long will the Galaxy be able to hold on to LandyCakes in 2009? For me this should be his last year in MLS. Maybe even last couple months. I really was shocked to see Bayern Munich not pick him up and I wouldn't be shocked to see another club in Europe come get him before the year is out. As for the MLS side with Donovan, I fully expect him to pick up where he left off in 2008.
Dwayne de Rosario, Toronto FC – The big guy is finally home in Toronto. Just how good will the Reds be with him in 2009? I think the potential is certainly there but as we all know it comes down to his pairing with Amado Guevara. Its a pairing I have to say I like though and one I think will work. If it doesn't it could be another long year at BMO Field.
A couple coaches already feeling the heat in 2009 (no particular order here):

John Carver, Toronto FC – Should TFC get off to a slow start or start to stumble in the summer again we could see Carver and even GM Mo Johnston get the boot from upper management. I think if one goes the other will have to do the same. They both built the team but its more up to Carver to get the results on the field now. If it doesn't happen fast enough he could be the first to go this year.
Curt Onalfo, Kansas City Wizards – I know some Wizard fans will get on me for this one but I've had the same feeling about Onalfo since he took over this club. I always feel they are a below-average club because of him and I really believe that if the club isn't looking good before going into a new stadium he could be one to blame. Management seems pretty true to their guys but if the club isn't producing points and playing inconsistent like they have in years past, Onalfo could be looking at a pink slip.
Bruce Arena, LA Galaxy – Bruce has total control over this club, which is a good thing and a bad thing. Good in the sense that he can control the roster and get who he wants in. Bad in the sense that if he fails to deliver quality play by the All-Star break he may get fired for it. Oh yeah, and he still has the Beckham Soap Opera to deal with.
Juan Carlos Osorio, NY Red Bulls – I know Osorio made it to the MLS Cup last year with the Red Bulls…I know that. I put him on here for the same reason I put any NY coach on here. No coach has ever stayed with that club long enough to give anyone a reason to not expect them to get canned if the club doesn't do well. Osorio is in danger if the guys he brings in this year fail to work out and the club fails to reach it's full potential.
Rookies to keep an eye out for in 2009:
Sam Cronin, Toronto FC – For me out of the gate he should be the leading candidate for ROY. I fully expect him to be a big time contributer for this club in 2009.
Steve Zakuani, Seattle Sounders FC – With the number one pick comes a lot of hype and pressure. Zakuani has the skills and the talent to live up to the hype and the pressure. He will have plenty of time to develop his skills to behind guys like Nate Jaqua and Fredy Montreo
Omar Gonzalez, LA Galaxy – There was a reason why people loved this kid coming out of college. He has the size and tools that Bruce Arena needs as a center back.
The rest of the bold season predictions:
A MLS club will win SuperLiga. – New England did it a year ago, I sort of see them repeat it this year.
A MLS club will win the US Open Cup – Some think the margin between the USL and MLS is closer than ever, I sort of disagree. Its all about getting up for these games, which the MLS clubs don't do as well as the USL clubs do. I think a club like Chicago will win the Open Cup in 2009.
MLS will expand to Portland and Vancouver. – Not much of a prediction but we will hear them announced by the end of the month.
MLS will also announce plans for the 2013 round of expansion. – Cities like Miami, St. Louis, Montreal, New York, Las Vegas, Ottawa, Atlanta and Phoenix will all enter their name in the hat with a surprise city or two (Milwaukee and Edmonton).
One trade in the mid-season will shake up everything. It happens nearly every year, a trade that helps get one club to a MLS Cup while helping a less fortunate club get some salary cap room that they need for the following year.
Another club will add a DP by the end of the summer. I see Toronto finally doing it.
A couple Yanks abroad will return home. Maybe a Preston Zimmerman or someone like that. Gregg Berhalter maybe?
MLS will field four clubs in the CCL. I think Toronto comes out of Canada to join Columbus, DC and New York in the group phase this fall. None do all that well though as usual.
Houston and KC will see stadiums slowly go up. I may have mentioned this before but I see big things for these two clubs once their stadiums are done. Both will play another year or two in temp venues but will have very nice stadiums afterwards, everything breaks this year for them.
DC will finally get their stadium deal in place. Sad to say but I have been adding this to the predictions for the past couple years. I really believe this is the year though.
MLS will win the All-Star game. Yawn.
Juan Pablo Angel will lead the league in scoring. I think Angel will net at least 17 this year, if not 19 or 20.
GBS will lead the league in assists. Shouldn't take a rocket scientist to figure that one out. But RSL's Javier Morales will make it interesting in that race.
Kasey Keller will lead the league in saves. Weak defense, new club. It smells like a good bet.
Blanco will lead the league in fouls suffered. It was a easy pick a year ago, so why change it.
Blanco will also be a finalist for the MVP even though there is a better candidate. It's happened before so why not again?
A late season run will help…San Jose. I see thinks falling in line for the Quakes this year. But it won't come easy at first.
Frank Yallop will win coach of the year. The late run will help.
Sam Cronin will win rookie of the year. The kid is golden.
GBS will repeat as MVP. Who else can step up and knock him off right now? No one, that's who.
Chicago will win the Supporter's Shield. Something about the Fire I like.
Houston will once again win the western conference. Until someone knocks them off, why not?
The east will go as follows: Chicago, Columbus, Toronto, New England, New York, DC , KC.
The west will go as follows: Houston, Salt Lake, San Jose, Chivas, Seattle, Dallas , LA, Colorado
The playoffs will include: Chicago, Columbus, Houston, RSL, Toronto, San Jose, New England, Chivas.
Columbus will repeat as MLS Champions. Even with the heavier schedule I just can't see anyone knocking them off just yet.