Posted by Drew Epperley
On December 5, 2008
12 Comments
Season Predictions, Season Recaps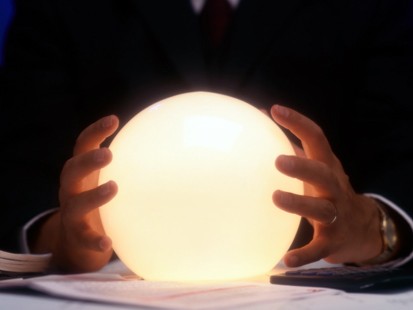 Just as it was done last year, it is time to dust off the season predictions and look at how great bad I did this year. Some predictions were decent and easy to say, while others were totally wrong.
I knew at the time most would end up off base or have no way of coming true. That's what making predictions mean anyways. But it is always fun to look back and see what went right and what went wrong in the process. There is no real point system behind this either. If I thought I was smart about something I gave myself plenty to show for it. If I was way wrong I did the same only in a negative fashion. Its for shits and giggles really.
Feel free to comment below on how your season predictions went as well.
1. DC United will not win the MLS Cup this season.
Kind of a simple start to the predictions but as you will see later on I was way off about this club down the road. I just figured they'd be good but not great and finish like they have the past few years in the playoffs, losing in the first round to the lowest seed. +1
2. Houston will not become the first club to win back-to-back-to-back MLS Cups.
Another that wasn't a total reach of a pick. I just didn't have that same feeling that I had before the 2007 season about this year's Dynamo bunch. Offensively speaking until July they weren't anything worth talking about. Still they did make a run for it. +1
3. New England will win the MLS Cup.
From about the middle of May until about the beginning of August I was loving the fact that my MLS Cup pick was dominating the league. But after SuperLiga this club fell off the face of the Earth. -3
4. Colorado and KC will lose in the first round despite their additions this offseason.
KC added Lopez and Colorado added Gomez in the offseason. Both were expected to be big additions to each club. Neither really did anything noteworthy all year for either. Hell, Gomez is even on the trade mill again this winter. Colorado nearly snuck into the playoffs while KC managed to get in fine this year. No points
5. Chivas USA will reach the MLS Cup.
Injuries killed this pick. Though they made a solid push at the end when they finally got healthy enough. -3
6. The playoffs will include: New England, DC, KC, Houston, Chivas, Dallas, Colorado, and Chicago. Pretty safe picks right now but a lot could change that.
Five of eight isn't too shabby. DC, Dallas and Colorado were close to the playoffs but fail to reach. Still I got above 50% so +1
7. The new playoff format will not affect the playoffs. As you see I have four from each conference in the playoffs and really I think that's how it will end up. The east is a bit stacked but I think the western teams will surprise people this season.
Way off, it helped the East as the West was total crap this year. -3
8. The east will finish up looking like this: DC, KC, New England, Chicago, Toronto, New York, Columbus
How I got Columbus wrong is still making me wonder. I was too high on KC and Toronto which was a mistake too. I wasn't high on New York and they snuck in so I don't feel nearly as bad about placing them at six here. But putting the Crew at seven was a total disaster, as was DC and KC at one and two. -3
9. The west will finish up looking like this: Houston, Chivas, Colorado, Dallas, RSL, LA, San Jose
The west wasn't too bad really. Just bump RSL over Colorado and its to how it ended up. It was easy to be high on the Rapids going into this year but we all knew they had issues too. We knew LA and San Jose weren't going to be anything special and it turned out to be the case. +2
10. A MLS team will not win SuperLiga.
Was wrong on this as New England won it in an all-MLS final between the Revs and Houston. Thankfully the league heard our cry to change the entry format for MLS clubs for next year. -1
11. A MLS team will win the US Open Cup.
Easy pick but I did say Dallas would win. So… -1
12. (Just as last year) one trade will shaky up everything. Last year Houston traded for Joesph Ngwenya and that proved to be a difference maker in terms of Houston winning the MLS Cup. Also the Richard Mulrooney and Nate Jaqua trades helped. This comes to show that trades can work out in this league if they are done right.
Its a little hard to argue a specfic trade that really did anything of value this year. Maybe the Boswell to Houston deal but it was preseason and not in the middle of things. The Cup winners (Columbus) didn't have to make any real moves in the summer, other than adding Pat Noonan to the bunch. Still, he didn't really help the club win the Cup. -1
13. One more DP will be signed this summer.
Well, Luciano Emilio got bumped up into a DP at the start of the season. That was about as close as we got really. Though one could argue that Seattle signed a DP for next year. No points
14. Two Yanks abroad will return home this summer.
Its a growing trend in my opinion. Cory Gibbs, Robbie Russell and Eddie Lewis all came back (maybe some others too that I am forgetting). So since I can name three I will take the points even though I thought Lee Nguyen or Preston Zimmerman would return. +2
15. DC and Houston will finally get stadium deals.
Sad to say we are still waiting. -2
16. No expansion city will be named in 2008 season, but hints will be made…for two cities.
We still have six candidates out there. Montreal backed out. But Miami and St. Louis seem likely here for early 09 selections. +1
17. Kansas City will begin construction on stadium.
Nope, but thankfully they are getting much closer than we had really expected out of them this year. Probably by next year some steel will be up like it is in New Jersey at Red Bull Arena. No points
18. MLS All-stars will beat West Ham in All-Star Game.
It was meaningless and the league All-Stars still won. Yippie. +1
19. Juan Pablo Angel will lead the league in scoring. Not a real stretch here but I see Angel tallying 20 this season.
I got the 20 right but the wrong player. Landon Donovan got the 20. Eh, not bad though because Angel wasn't too far off this year with his 14. No points
20. Schelotto will lead the league in assists.
The easiest of picks. +3
21. Joe Cannon will lead the league in saves.
Cannon edged out Jon Busch 124-122. Wow, close race. +3
22. Blanco will be the most fouled player in the league.
Another easy pick. Blanco suffered a league-high 76 fouls. Three players from Columbus followed after him. +3
23. A late season run will help…Colorado.
So close…but really no one had a late run that really helped. New York got in the playoffs because DC couldn't score on the final weekend. RSL got in on a game-tying goal in Colorado. Columbus, New England, Chicago and Houston all wrapped up playoff bids a month before the playoffs. And Chivas used a run in the late part of summer to get but they stumbled down the stretch as well too. -2
24. Two coaches will get fired or quit sometime this year.
Try three. We knew Clavijo would leave but we didn't really expect Steve Morrow or Ruud Gullit to get the boot when they did. I said Sigi Schmid as the other one so I will dock myself a point on this one. No points
25. MLS development system will continue to improve.
LA signed the first player from this system. More clubs will follow suit in the years to come. +1
26. Shalrie Joesph will the the MLS MVP.
Had the race been voted on at the mid-season he would have gotten plenty of votes. But it did not happen that way. Joesph was his club's MVP but not the league's MVP. -1
27. DC United will win the Supporter's Shield again.
Probably the worst pick of the bunch. -3
28. Ronnie O'Brien will win the Comeback Player of the Year.
Nope, that honor went to Kenny Cooper. -2
29. Steve Nicol wins Coach of the Year.
Nope, this one went to Sigi Schmid. -2
30. Julian James wins the Rookie of the Year.
And nope once more, this one went to LA's Sean Franklin. -2