Posted by Drew Epperley
On September 11, 2008
0 Comments
Game Predictions, Game Previews, MLS Primetime Thursday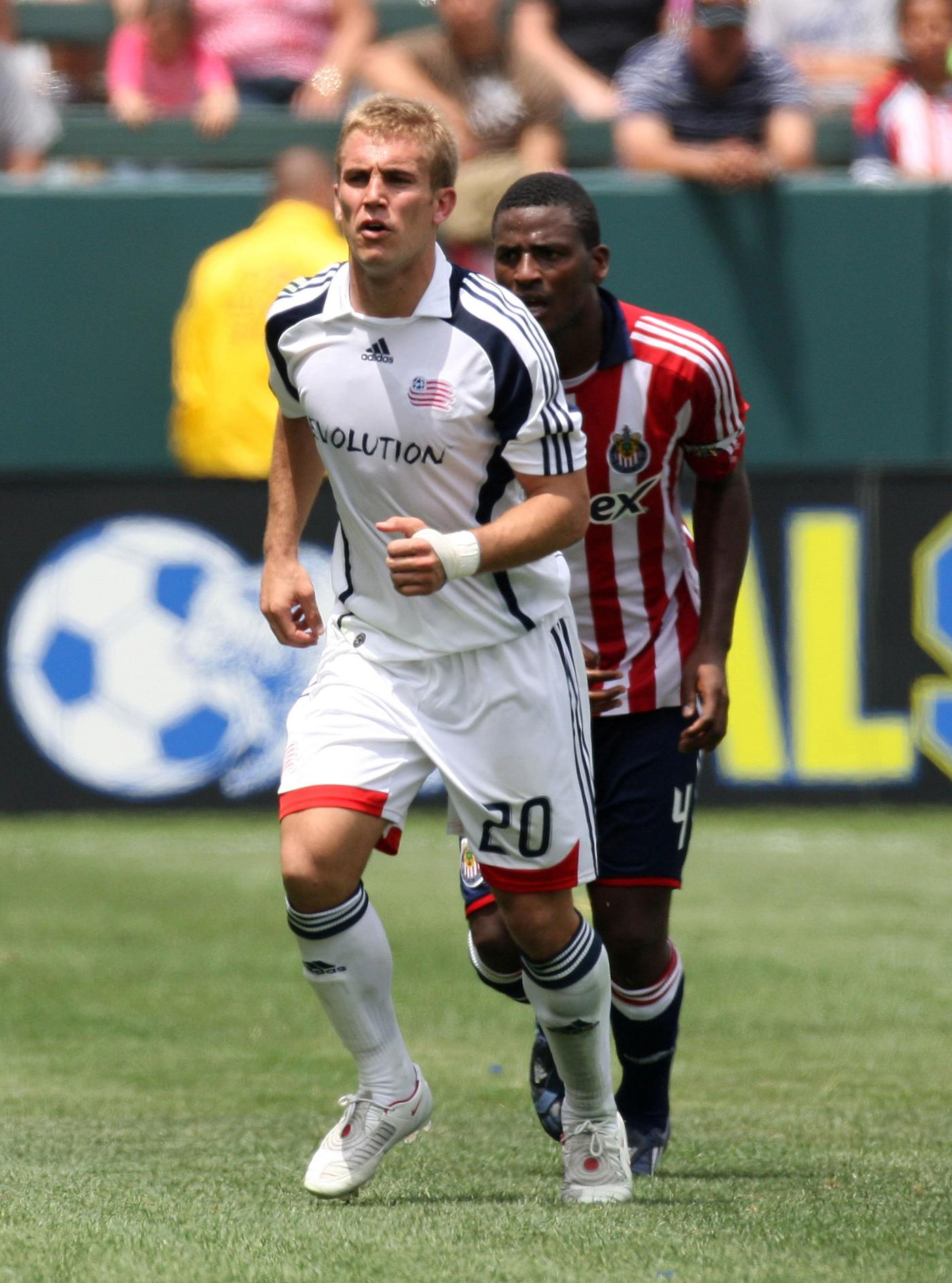 Its been a while since we saw the New England Revolution dominate like they did during the early and mid summer months here. For various reasons the Revs have cooled off and have moved down the standings in the process. Injuries and a tough schedule can be to blame, so would tonight's MLS Primetime Thursday clash with Chivas USA be considered a must-win?
Eh, not really. Its not a desperation mode game for the Revs but it could be for the visitors.
So what are some questions going into tonight's battle in Foxborough?
Who's banged up more?: The injured list looks a bit packed right now between these two clubs. Here is a clip from the game preview on the league's website:
NEW ENGLAND REVOLUTION – OUT: FW Adam Cristman (R toe surgery); QUESTIONABLE: FW Kheli Dube (R adductor strain); PROBABLE: MF Steve Ralston (back spasms); FW Kenny Mansally (R ankle sprain); MF Khano Smith (L knee sprain); DF Gary Flood (L ankle sprain); DF Rob Valentino (R knee sprain) … CHIVAS USA — OUT: FW Maykel Galindo (sports hernia surgery); DF Lawson Vaughn (R knee sprain); MF RaphaŽl Wicky (R ankle surgery); DF Alex Zotinca (R knee surgery); DOUBTFUL: FW Justin Braun (L groin strain); MF Jesse Marsch (fractured jaw); QUESTIONABLE: DF Claudio SuŠrez (R hip strain); DF Carey Talley (L thigh strain); GK Zach Thornton (L thigh strain)
Yikes. Now some of these guys for both clubs are expected to play but should New England miss another game with Steve Ralston, I think their offense will suffer in a big way.
Oh yeah throw in international call ups and suspensions and this one could get interesting:
INTERNATIONAL DUTY: NE: Gabriel Badilla (Costa Rica) … CHV: Sacha Kljestan (USA); Shavar Thomas (Jamaica)
SUSPENDED: NE: Amaechi Igwe (caution accumulation; through Sept. 11) … CHV: Alecko Eskandarian (through Sept. 11); Sacha Kljestan (caution accumulation; through Sept. 11)
By the looks of things, no Kljestan will be tough for Chivas to overcome.
Crowded schedule: Both clubs know all about playing a lot of games right now. New England is playing their 11th competitive game in just a little over a month tonight. Chivas isn't too far behind playing their 10th game in that same time span. Neither have handled the packed schedule all that well but Chivas does have a bit of an advantage coming off a pair of wins in league play.
Who to watch out for: Taylor Twellman. As long as Twellman is good to know, so should the Revs. I think he will show up in this Primetime clash tonight and make a huge impact and Chivas just won't have the offense to keep up. Though keep an eye out for Ante Razov, he's played pretty well in recent weeks…but the thing is the New England defense is much better than the Toronto defense that he totally hammered.
What the result means: A win for New England keeps them in the Supporter's Shield race. A loss or a draw keeps people doubting them here. For Chivas a win holds off San Jose for another week but a loss or a draw gives the Quakes that much more hope.
WVH Prediction: New England 2, Chivas 1