Posted by Drew Epperley
On June 12, 2008
0 Comments
MLS Primetime Thursday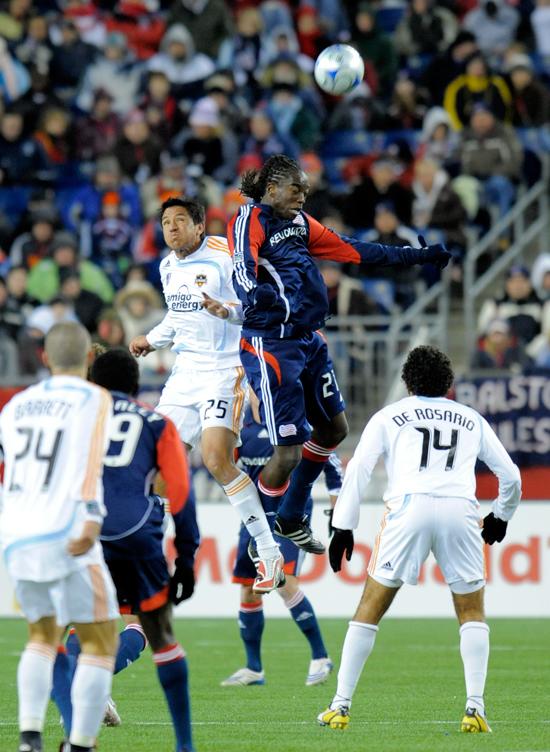 After a few weeks of Wednesday night games to start the new week off, week 12 goes back to a more normal pace and starts us off with a MLS Primetime Thursday match. This week is as good as ever as the Houston Dynamo host the New England Revolution in a rematch of the last two MLS Cups.
One could also say that this is a rematch of the thrashing that New England put on Houston in week one of this season. The Revs were all over the two-time champs in the 3-0 win back in late March.
Both clubs come into the match on impressive runs after rocky starts. Which gives me reason to believe that this should be one of the better, if not the best, Primetime Thursday match so far this season. Both sit atop their conferences (Houston is tied for the west lead with LA at the moment), which also marks first time this year conference leaders square off on the Primetime game.
Too bad neither club are at full strength either due to injuries or international call-ups. Both clubs will be relying on core players and not essential parts to win this game. Houston will be without Brian Ching (USA), Dwayne De Rosario (Canada), Pat Onstad (Canada); New England without Khano Smith (Bermuda), Shalrie Joesph (Grenada) and Kenny Mansally (Gambia). The Revs are still going to be without striker Taylor Twellman who is out with an ankle injury.
With all of that aside, it still should be a solid match. You can't count Houston out at home as they are currently one of three clubs with an undefeated home record this season (Toronto and Real Salt Lake being the others). One interesting fact though, New England has yet to lose to the Dynamo in regular season play. They are one of the few clubs that have gotten wins at Robertson Stadium over the last couple of seasons.
I think the big factor for Houston is how they deal without their two biggest leaders, De Rosario and Ching. Those two have been lights out lately and have really given this club a boost. Without them they'd still be sitting at the bottom of the table with clubs like RSL and San Jose. Offensively that worries me against a team like New England that can score and has found ways to score without Twellman and other key parts in the lineup this season.
Guys like Sainey Nyassi made it a long night for the Dynamo in the season opener. I look for that trend to continue. Also, the play of Jeff Larentowicz in the middle for New England is going to be big. I think he alone will be enough to slow down the Dynamo's attack that already looks weak without Ching and De Rosario.
I think Houston's losses are much bigger than New England's here. Even though this game is in Houston I just don't feel comfortable picking the Dynamo to pull through on this one. Its mainly a factor of until I see someone other than Ching or De Rosario step up for this club on a consistent basis in the goal scoring department I will have trouble picking them without those two. Guys like Corey Ashe and Stuart Holden have to pick up the slack, I just don't think they will be able to against a strong club like New England.
WVH Prediction: New England 2, Houston 0