Posted by Drew Epperley
On June 5, 2008
0 Comments
Jozy Altidore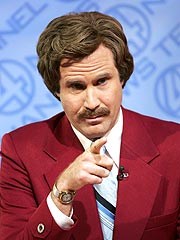 Yeah, so much for a farewell. It appears that now-former Red Bull striker Jozy Altidore will not be starting and possibly NOT playing at all tonight against Chivas USA in what should be a farewell match for the teenager.
While the record-setting transfer to Villarreal won't become official until July 1, his Red Bull career may already be over according to a couple of sources, and more notably just mentioned by Ives.
According to those sources, Altidore will not start for the Red Bulls tonight against Chivas USA, will not play for the club beyond tonight, and may not even be in uniform for tonight's match. Some are saying the attitude of the teenager has changed over the course of this week due to the transfer news, and in fact he hasn't even trained all week with the club. No training with any coach usually means no starting.
Ives even threw out this interesting nugget:
"…sources have told SBI that Red Bulls head coach Juan Carlos Osorio has told his players that Altidore no longer figures into any of the team's future plans."
That all makes sense really. No point in figuring out who can get Jozy the ball and when any more if he is going to be gone in a week or so.
If you do want to see him in action, your best bet could be this Sunday against Argentina with the men's national team. He is then is expected to take part in the extended national team camp ahead of upcoming World Cup qualifying matches against Barbados on June 15 and 22. After a week off, the teenage striker will then travel to Spain to make his transfer to Villarreal official on July 1.
Not the classiest way to leave a club but then again he hasn't shown a lot lately for the Red Bulls in recent weeks to get people too excited here. I think it wouldn't be much of a stretch to say that the Red Bulls were already getting use to the notion of not having him around this summer, not they just have to plan on that for the rest of the season and there after.
So I say, Stay Classy Jozy, Stay Classy. Oh yeah, nothing like shamelessly plugging one of my favorite movies into a post.