Posted by Drew Epperley
On March 28, 2008
0 Comments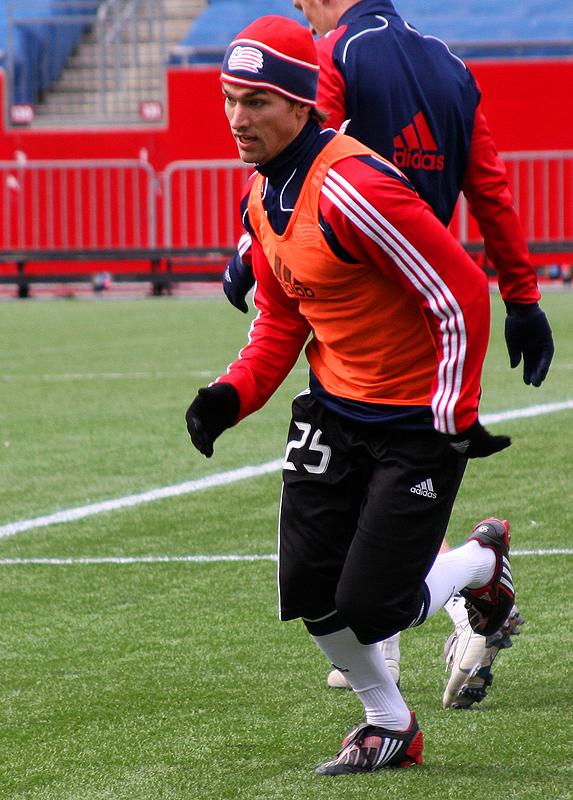 After failing to sign a contract with the club that brought him to the MLS (Colorado), the New England Revolution have stepped up to sign Chase Hilgenbrinck to a contract.
The 25-year-old Hilgenbrinck signed with the Revs after a trial this week. He came to the Revs after a brief preseason spell with the Colorado Rapids following a four-year playing stint in Chile.
A little info on Hilgenbrinch from the Rev's press release:
Before coming to MLS, Hilgenbrinck spent his entire professional career in Chile after going undrafted in the 2004 MLS SuperDraft. He signed with Huachipato of the first division and was then loaned to Naval. After his contract expired with Huachipato, he signed with Ńublense in the second division and helped "Los Diablos Rojos" gain promotion to the first division in 2006.

Hilgenbrinck played his college soccer at Clemson, where he started 58 of the 74 games in which he played during his four years. He scored three goals and added 10 assists, and was a teammate of current Revs goalkeeper Doug Warren.
Not a bad pick up for the Revs as they look to add more depth to their defense. I think it was smart of them to sign this kid as he should prove to be valuable with the amount of games that the Revs have this season. They will need depth in their defense and Hilgenbrinch should add just that. I doubt he will contend for a starting role right away but again he will add depth behind guys like Chris Albright.