Posted by Drew Epperley
On January 31, 2008
6 Comments
Yesterday got me thinking. I figured after reading a lot of your comments and emails that it would be a good idea to take a step back and look at all the kits (that I could google and find) that the US has worn in recent years and compair them all.
Its a good topic for debate. Which is the best. Which is the worst.
Most of you have said the new one sucks or isn't too bad. A lot of you, like me, wish the team would wear only the "Don't Tread On Me" red kit from last year.
Anyways, let's get to this history lesson so you can all debate it out.
I know I am missing some years and for that I am sorry. I got as many as I could find in the short amount of time that I wrote this. If you have some years that are missing feel free to send them in and I will get them on here as quickly as possible. Also, if one is out of place in terms of year it was worn just let me know and I will fix it. Sometimes in searching photos years can get mixed up but I think the sites I used were pretty true to the year.
I couldn't find a couple that I knew existed (mainly because I once owned them) but I am sure someone out there has it online.
1994:
1996 (I also recall a ugly blue jersey like this one, and no that is not me):
1998 (World Cup year…):
2002 (Korean/Japan WC):
2005: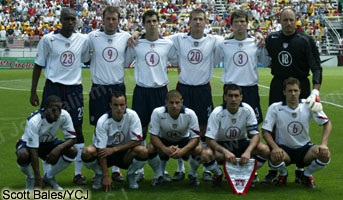 2006 (another WC year…):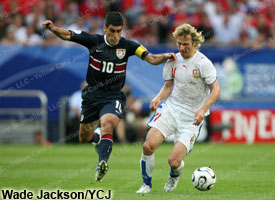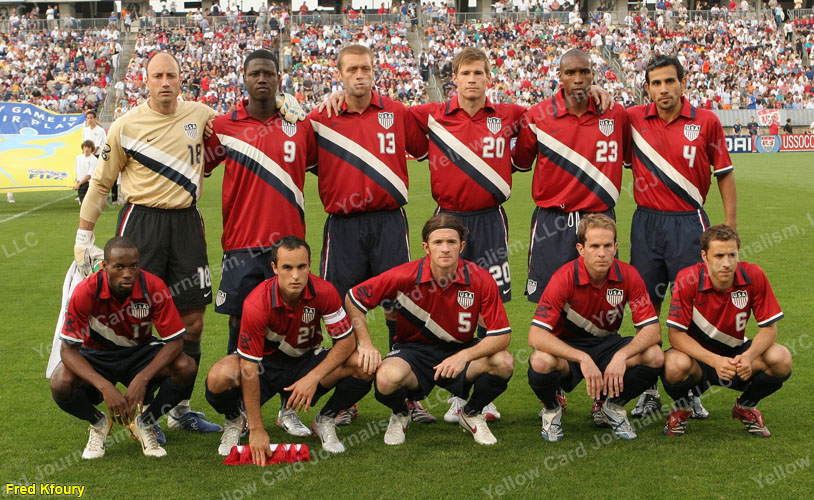 2007: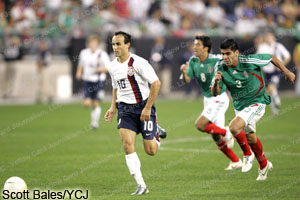 2008: