Posted by Drew Epperley
On July 11, 2007
4 Comments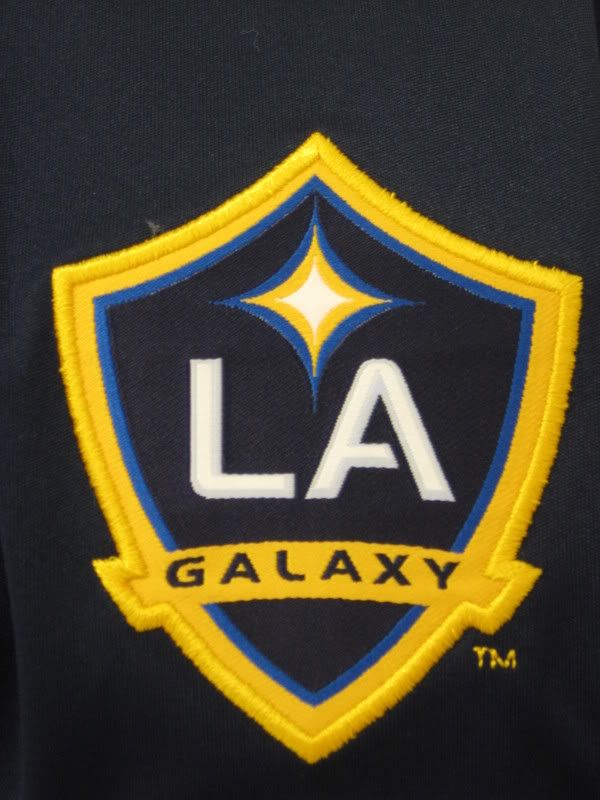 You know I can't decide at all if I like this new look to the Galaxy or not. Nor do I think this new look is any surprise. It makes me wonder a lot if Beckham and his people helped design it. It sort of makes sense right?
Maybe Galaxy reps have been watching too much Star-Trek or something lately….
Or, maybe the Galaxy felt that the old weird looking Tornado like spiral looking thing in their logo had ran its course from the original days of the league like other clubs have done to improve their look. Only Columbus, KC, New England have yet to change their logo and looks. Though some can argue about KC going from the Wiz to the Wizards.
In a way I like the new look because it actually looks like a soccer logo. But I also feel that the Galaxy have thrown away their decade-plus base that they have built with the old logo.
Also I feel they did get one thing right, the colors. I love the new colors. They didn't ditch they yellow altogether, instead they improved it. Sure, people like myself who like the color green will not enjoy the change too much but I think it is a solid change in colors. Not to mention the Galaxy are constant color changers.
What are your thoughts?