Posted by Drew Epperley
On May 1, 2007
0 Comments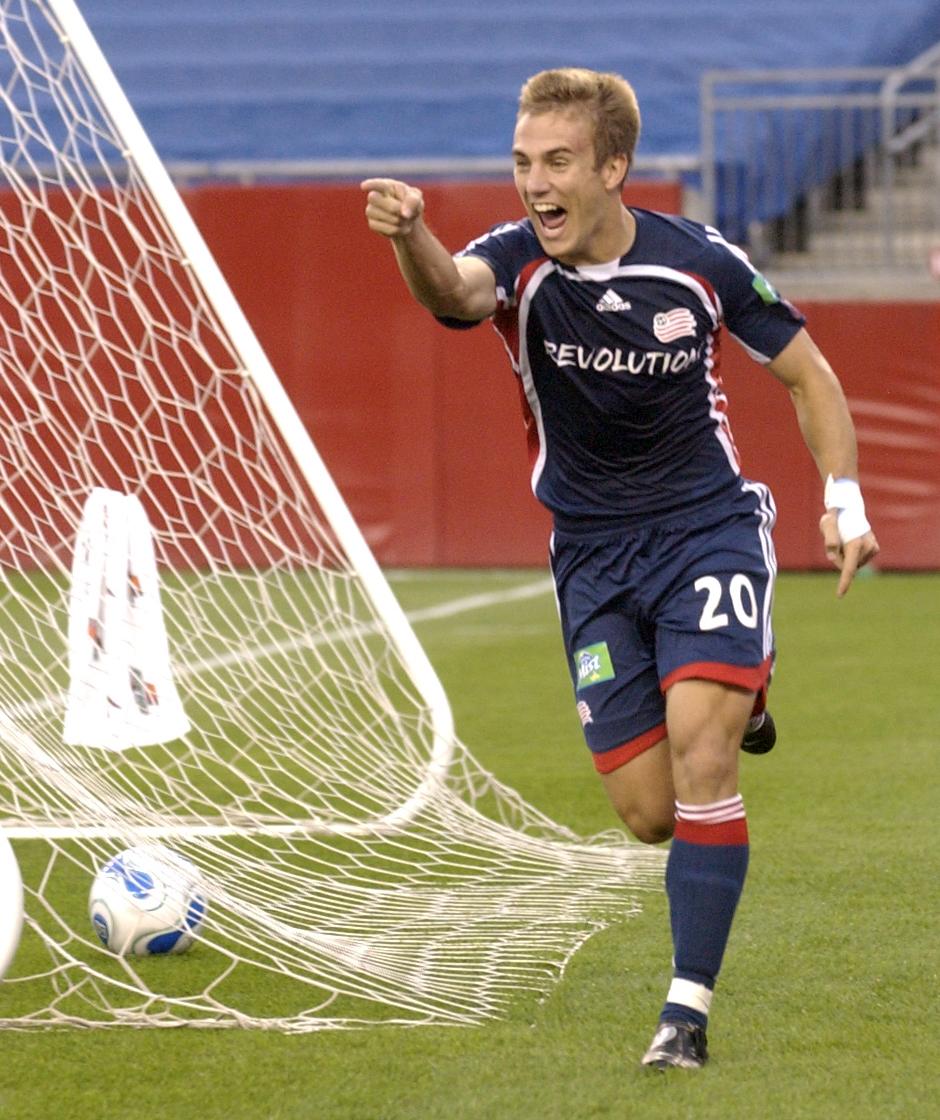 Much has been made of this early season already at this point. Time to dish out some congrats and happys to the lads who have made this early season what it is so far. Many good performances so far and probably just as many bad.
WVH Player of the Month: Taylor Twellman, F,  New England Revolution – I debated back and forth with this selection. No one player was real outstanding in the past month but Twellman is showing the best form in my eyes. He has shown us he can score from up close and even further away. Four goals in four games is a great start, some may say it isn't the best start to the season but in my eyes against the competition that the Revs have played thus far it warrants this.
Hat tip for second best: Eddie Johnson – Three goals and two assist to start out…most of that coming against Toronto though, I will wait and see how the rest goes for EJ but so far a very good start to prove his critics wrong.
WVH Coach of the Month: Bruce Arena, Red Bull New York – Could it really go to anyone else? No. Not even a mention for second best here. The fact remains, his team has yet to be scored on and has beaten some good teams along the way. Also, this is the best play we have probably seen out of this club in it's history!
WVH Youngster of the Month: Jozy Altidore, F, Red Bull New York -  I combined rookie and players born 1987 and under. Altidore is pure class so far. A pure joy to watch on the ball and someone you find yourself rooting for. No real youngster has shown nearly as much as Alitdore and with good reason, he is in a class far above them all so far.
Hat tip for second: Michael Harrington, KC Wizards – Rookie out of UNC is also fun to watch. I am excited to see how this kid's career plays out.
WVH Keeper of the Month: Ronald Waterreus, RBNY and Andy Gruenebaum, Columbus Crew – I took two, both have three shutouts and have played stellar. Some will argue more for Waterreus and I understand why, but Gruenebaum has looked just as good in my eyes despite giving up two more goals.
WVH Best Atmosphere of the Month: Toronto FC's home opener against KC. Very European style of atmosphere. The Reds have a very savvy fan base and I love it. Its perfect for the league and listening to what the league's front office has said about the club, you know they are happy with placing a team north of the border.
WVH Bust of the Month: Dewayne De Rosario, M, Houston Dynamo – The two time runner-up for the MVP has been a ghost at times on the field and an apparent complainer off the field about his contract. If I were DeRo I would worry more about my play than my contract. Houston has every reason right now to not give him more money because of his play.
WVH Best XI for April:
Keeper:
Waterreus, RBNY – Any doubt…though Gruenebaum is the second best option for the best XI in April
Defense:
Hunter Freeman, RBNY – solid start for the youngster…think the Rapids wish they hadn't traded him away?
Ezra Hendrickson, Columbus – Old man scored a goal against DC and has lead this Crew defense to three shutouts, his experience adds so much to this side
Marcelo Gonzalez, Columbus – Arguably the best central defender in the MLS right now
Midfield:
Ramon Nunez, FC Dallas – Two goals and one assist so far for Nunez. Some may be against this selection but April was a decent month for the lad.
Dave van den Burgh, RBNY – Another trade that has gone the Red Bulls way thus far, very dangerous midfielder and a real fun player to watch on the ball.
Terry Cooke, Colorado Rapids – The best assist man in the league. He is tied right now with four assist with a couple big names too but Cooke just has a great sense of where to place the ball for guys up top.
Sasha Kljestan, Chivas USA – You saw just how valuable this guy is to Chivas over the weekend. The two game suspension hurt but didn't hurt in my eyes about his play this past month. Very solid start to the season.
Forwards:
Chris Rolfe, Chicago Fire – Two goals and three assist gets him on my list here. Oddly enough it was a quite two goals and three assist, which makes a player like Rolfe very dangerous as the season goes on.
Eddie Johnson, Kansas City Wizards – Grown-Ass Man gets three goals in the month. Can he keep it up though? Got to remember two were against a fairly weak Toronto side and the other stats (two assist) came against a very weak DC defense. If he keeps it up he will regain respect that he had lost over the past couple seasons. If he doesn't, then he will be the bust that I was talking about early in the year…still for one month it was a rebirth of some degree.
Taylor Twellman, NE Revolution – Best player in the month in my eyes. He is playing with a chip on his shoulder about last season and it is showing. He could have 10 goals by the start of June in my eyes if he keeps it up.